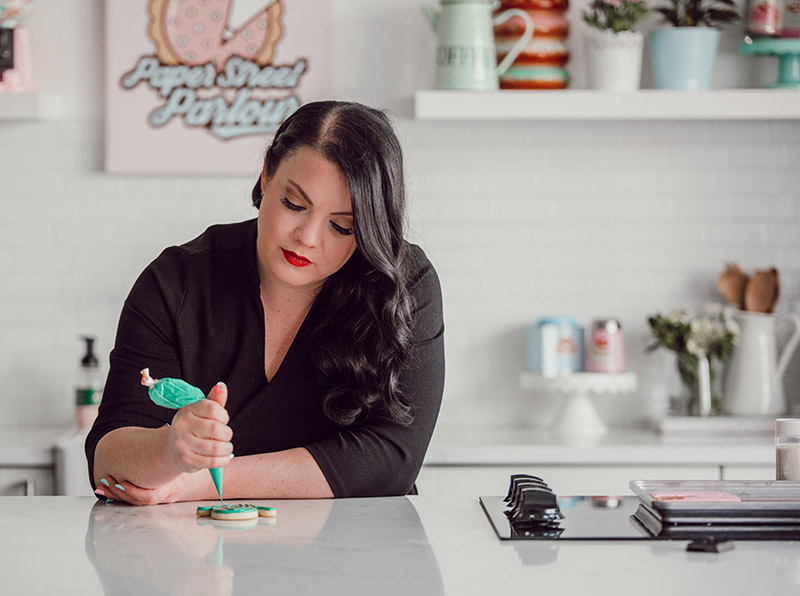 Cookie Decorating Classes in Orange County, CA
Hi, I'm Tyler, a professional pastry chef teaching fun cookie decorating classes in my home studio in Irvine, CA. Think 'paint and sip' experience, but you decorate cookies! I'll provide you with everything you need during the class to learn how to decorate like a pro.
Update on In-Person Classes
In-person cookie decorating classes are on hold due to COVID-19 hitting SoCal especially hard at the moment. I hope to resume limited sized, well-ventilated, mask-wearing, and socially distanced classes as soon as it's safer to do so.
Decorate-at-Home Cookie Kits
Cookie Kits include everything you need to decorate at home! They are offered on a periodic limited quantity basis for local pickup in Irvine only.
Online Cookie Decorating Classes
Learn cookie decorating fundamentals online from the comfort of your own home!
Shop Cookie Decorating Supplies
Cookie decorating tools and supplies that I personally use and recommend!
Are you brand new to cookie decorating? Start here!
Whether you want to take up a new hobby, start your own cookie business, or just want to impress your friends and family by making amazing cookies for celebrations, the learning process is pretty much the same. Here is what I recommend if you are interested in learning how to decorate cookies…