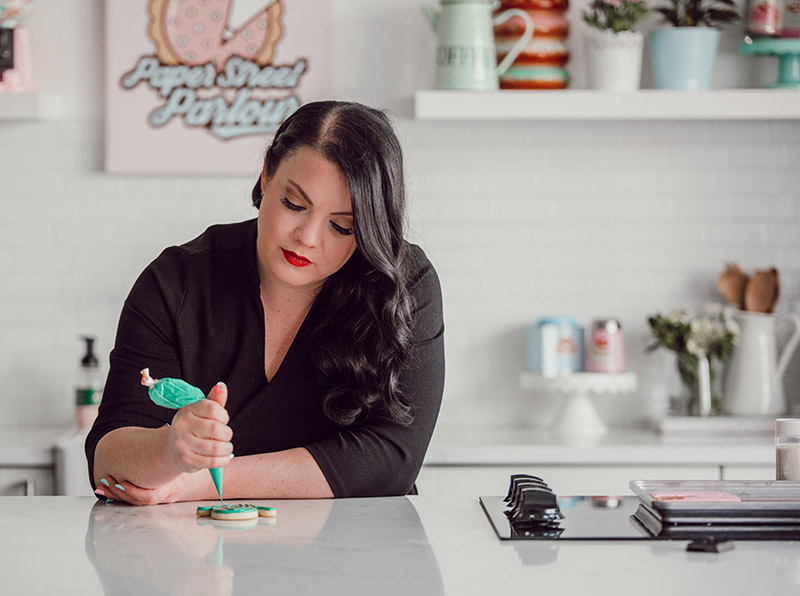 Cookie Decorating Classes in Orange County, CA
Hi, I'm Tyler, a professional pastry chef teaching fun cookie decorating classes and occasional cake decorating classes in my home studio in Irvine, CA. Think 'paint and sip' experience, but you decorate cookies or a cake! I'll provide you with everything you need during the class to learn how to decorate like a pro. I hope to see you at a class soon!
Learn more or browse my upcoming classes below…
Online Cookie Decorating Masterclass Coming Soon!
Coming very very soon, I'll be releasing my Online Cookie Decorating Masterclass where you'll learn how to make the perfect shortbread cookie, how to finally master royal icing, and all the basics of cookie decorating. Includes all my recipes, supply list, tips and tricks, and videos that are yours to watch over and over again!